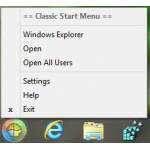 Don't like the new Start menu? Restore the classic menu using a tool called classicshell
Many people have mixed feelings about the new Metro Start menu in Windows 8. Some are comfortable with it whereas the majority of them do not enjoy the new experience. This tutorial will teach you how to restore the classic Start menu in Windows 8 so that you do not feel uncomfortable using the new operating system.
1. StepFirst go to classicshell.sourceforge.net and download Classic Shell which is a program to turn your metro menu into Windows 7 styled classic menu.
2. StepOnce downloaded and installed, you would see a small Start Menu Icon where it should be in Windows 8.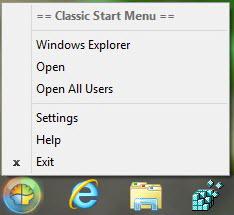 3. StepOpen up the program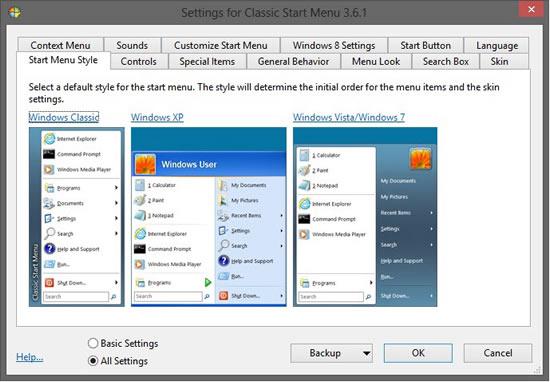 4. StepClick Controls in the upper tab and click Windows Start Menu and click OK.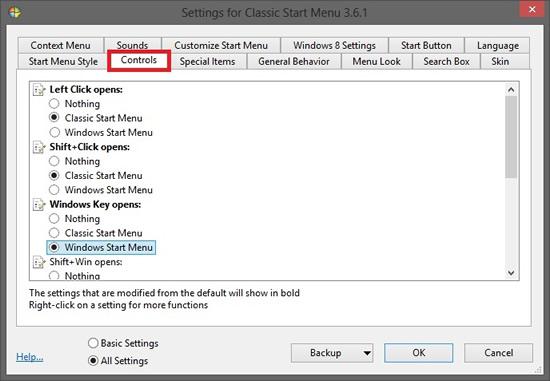 There are various other tools to restore the Start menu – search our site if you want to find other alternatives