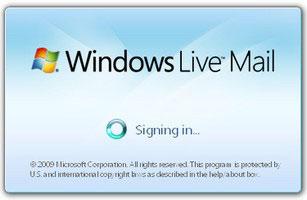 Do you miss the old Windows Mail Client from Vista? If you are still looking for a Windows Mail replacement, stop looking and give Microsoft's new mail client Windows Live Mail a try.
Vista's mail client was not too shabby, but it wasn't the best mail software either. Yep, but that's still better than no mail software at all?! True, but Microsoft did not forget you! Windows Mail is now part of Windows Live Essentials (link below) and is called Windows Live Mail.
Microsoft's free new mail client is a lightweight mail client with a modern and fresh design – easy to use and you can run it on older PC's as well!
Let's take a peek at the new design: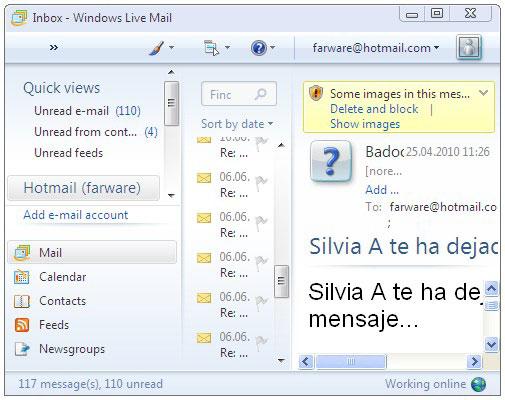 Nice: The color of the skin can be customized.

Simple design
The design is pretty sleek and simple and you will quickly find whatever you need to get the things done: Add a new mail account, retrieve mails and send mails.
More than just mails
Of course, Windows Live Mail can be used for more than just sending out mails. You can use it as your daily desktop calendar, subscribe to feeds and newsgroups or to manage your contacts.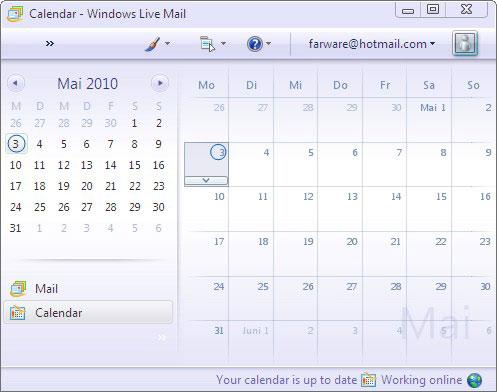 (Image: Windows Live Mail Calendar)
Download Windows Live Mail for Windows
I've been using Microsoft's new mail client on my laptop for a while and it runs smoothly. So, even if you're a fan of Thunderbird or Opera for sending and receiving mails in Windows 7, you could give Windows Live Mail a try.
Download Windows Live Mail for Windows 7 over at live.com:
Get Windows Live Essentials