New to Windows 8? To get the latest security fixes you should enable IE10 update
Introduction
IE10 comes packed with new features e.g. metro style browsing and a really smooth interface in Windows 8. Internet Explorer 10, just like the previous versions has the built-in feature of auto updates. This enables IE10 to automatically connect to the Microsoft servers, search for updates and attempt to download and install them. Most of the times, it is enabled by default. I personally enjoyed IE10 while browsing with a full screen interface. However, it is important that in order to get the best out of this program, updates should be turned on.
Importance of Updates enabled:
When updates are turned on, several bug fixes and new improvements get installed in the existing edition of IE10. This helps your browser to maintain its safety and security standards to keep you safe while you're online. However, many people are reluctant in updating their browsers and like them the way they are. I do not know your stance, but I have the updates enabled in IE10. This helps me to quickly get the latest security bug fixes. If you want to enable or disable the IE10 updates in Windows 8, here is how to do it:
1. StepGo to Internet Explorer from Taskbar. Please notice that this tutorial doesn't work on Internet Explorer from Metro Menu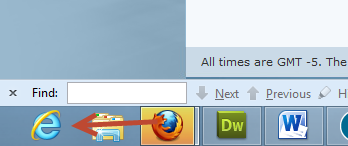 2. StepClick Help and then click About Internet Explorer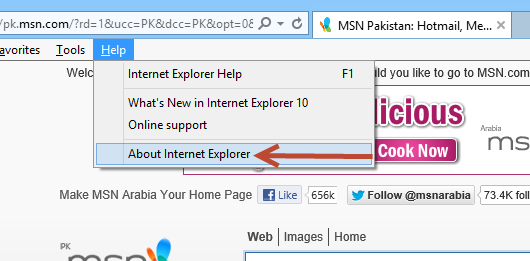 3. StepTo enable or disable automatic updates, check/uncheck Install new versions automatically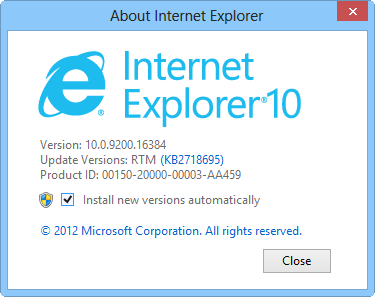 Conclusion
It is highly recommended to keep the updates enabled as several security improvements and bug fixes could be rolled out by Microsoft that you might be unaware of.