The size of tiles in Windows 8 can be changed. Here's a small guide to get you started. Windows 8 Consumer Preview has come with fantastically new features and excitingly new user interface.

When you press the Windows Hot Key, you get a Metro Menu where just hovering your mouse would slide the screen from left to right as if you were using your thumb or finger to swipe across. However, as it is a new operating system having unique interface looks, there are chances of newbies getting confused. If you want to change the size of tiles in Windows 8, here is how you do it.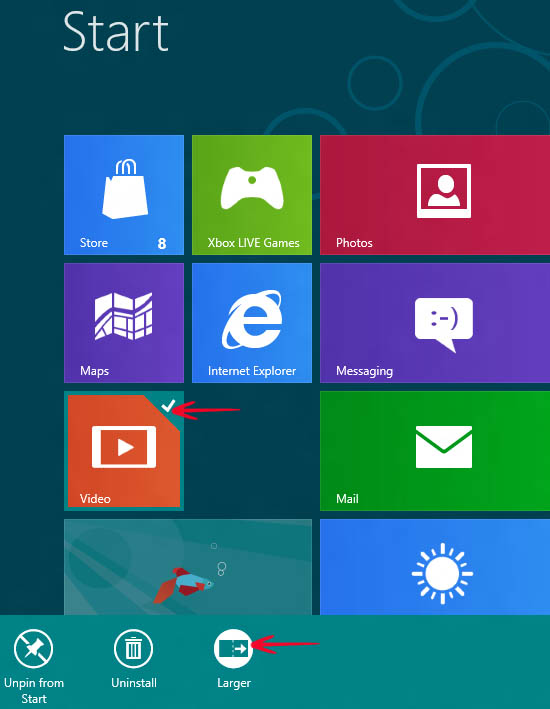 1. Step Here is the screenshot of my Metro Start Menu. You have to right click on any app to make its size smaller. For example, I have right clicked on Video. You would be prompted with options in the lower left corner of the screen. Click smaller to decrease the size of the tile.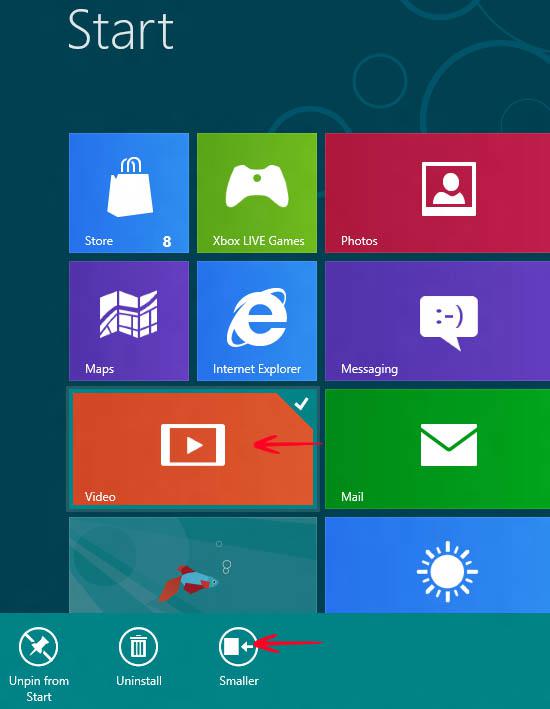 2. Step In a similar manner, if you want to increase the size of a smaller app, just right click on it and select larger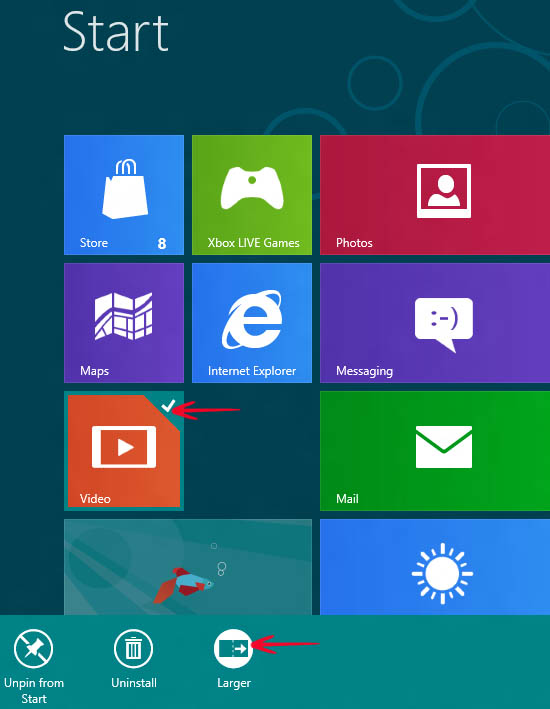 Conclusion
You would notice that when you click smaller the size gets 50% of the original size and when you click larger the size restores backs to its normal.