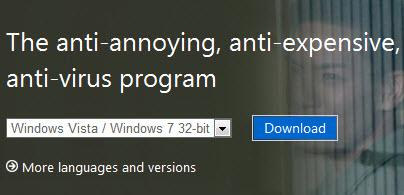 Spyware is everywhere these days – but even beginners now have a GREAT tool to get rid of it. Here's how to use Microsoft Security Essentials to get rid of your spyware in 6 steps
Tip: For professional anti-spyware programs check out our top 5 spyware tools
Spyware removal is an art as well as science that requires hard work, patience and time. Spywares, trojans, viruses and other annoying nags are designed to stay on your system so that they cannot be removed. Programs like Win 7 Guard, Win 7 Antispyware 2011 are the biggest spywares because they show a list of fake viruses and force you to pay the company to remove them.
After uninstalling a nagging spyware, you might notice it reappearing once you reboot your PC. In times like these, I would recommend you to download, install and use Microsoft Security Essentials, which can be downloaded from the Microsoft official website and comes with no price tag at all. The best part about this program is that it is an official development of Microsoft and hence trusted to work on any Genuine Windows PC. If you are running Windows XP SP2, Windows 7 or higher, you can install Microsoft Security Essentials to get your tasks done on time. Here is how to download and install Microsoft Security Essentials for Windows:
1. StepVisit the following link, specify your OS and click Download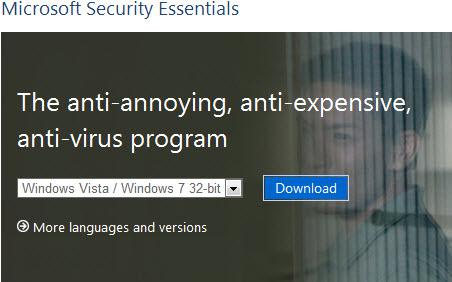 2. StepExecute the utility and install the program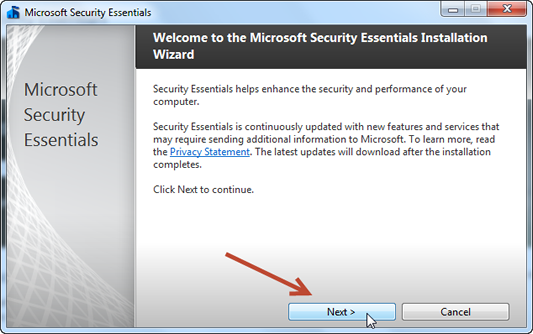 4. StepBe patient during the installation process. Once installation is completed, it would prompt you to restart your system.
5. StepOnce system has been restarted, Microsoft Security Essentials would run and automatically search for any available updates. Let it download and install latest updates from internet.

6. StepAfter updates have been downloaded and installed, you would be shown with either a red or a green Window. Here is how mine looked like: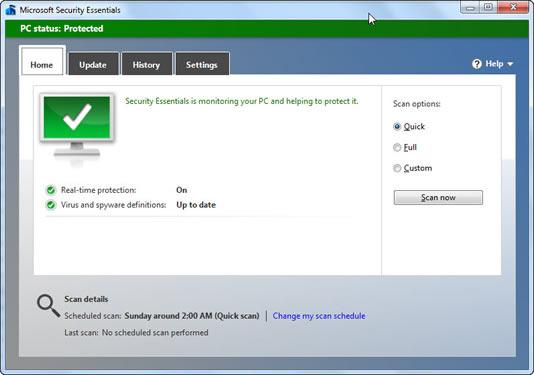 Conclusion
You can scan your system and remove viruses, trojans and any spyware that may be infecting your system and stopping it to work at maximum efficiency.